2013 Jury Members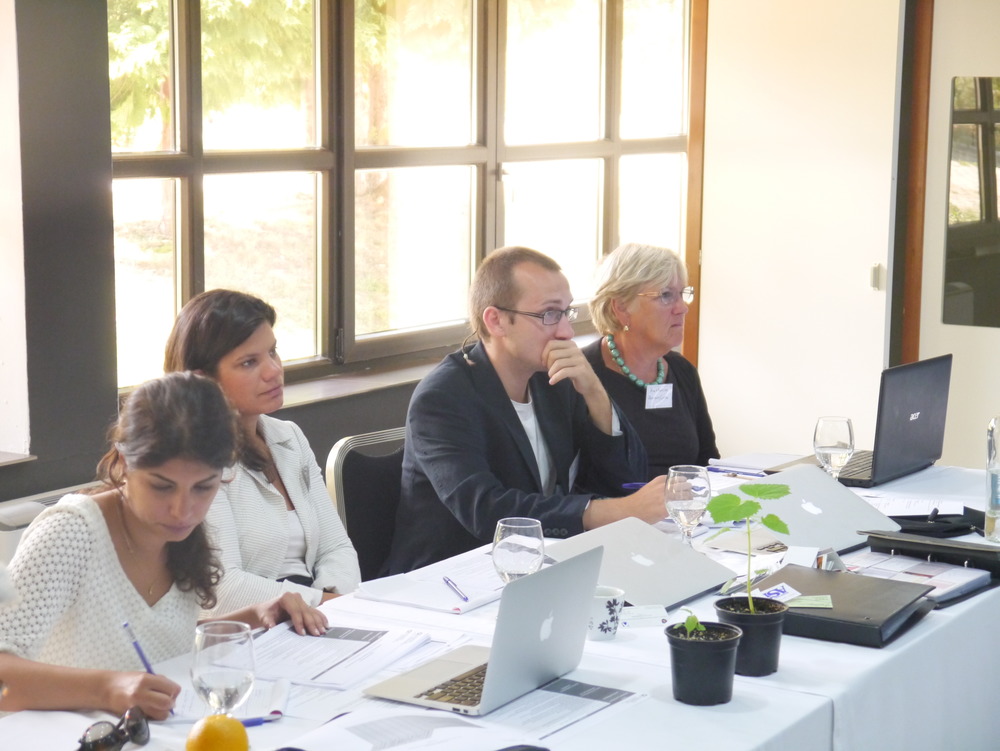 Four jurors listening to one of the presentators in Mavrovo, Macedonia
Katalin Barsony, Executive Director, Romedia Foundation
Katalin Barsony is a documentary filmmaker and executive director of the Romedia Foundation, a Budapest-based Roma media organization. Ms. Barsony is completing her doctoral dissertation in communications and behavioral science at Corvinus University in Budapest. Using her deep understanding of minority issues and expertise in sociology, she created the first documentary series on Roma communities around the world, The Mundi Romani – the World through Roma Eyes. Broadcast on a monthly basis between 2007 and 2011, the series consisted of forty-two episodes shot in twenty-eight countries. It won recognition worldwide for its innovative quality, cinematography, and the previously untold stories the films uncovered. In 2010, the Mundi Romani series was awarded the UNESCO Prize for the Rapprochement of Cultures. The series also received awards and nominations at the Monte Carlo Television Festival, the International Festival of Audiovisual Programmes (FIPA), and the CIVIS Prize, among other. Additionally, it led to the creation of independent media campaigns, such as the I'm a Roma Woman campaign, and film projects, such as Uprooted (2011), a nominee at the 8th Aljazeera International Documentary Film Festival, and the upcoming documentary drama, The 3Brothers. In 2012, Romedia organized the Budapest leg of Requiem for Auschwitz, which included a concert, a film festival and an art exhibition that toured Europe.
Katharine Millonzi, Consultant, Local Sustainability Development Planning, Ulcinj, Montenegro
Katharine Millonzi has a breadth of experiences in the sustainability and social change sectors worldwide. Her integrative, multidisciplinary perspective to the relationship between culture and nature informs her work with ecological gastronomy, public health and food systems design. In recent years, she has focused her lens on agritourism and other progressive 'slow money' models that unite agricultural heritage with economic development. Previously, she directed the Sustainable Food and Agriculture Program at Williams College, launched several artisan food businesses, and managed the Schumacher Center for New Economics. Ms. Millonzi currently consults independently to Rockefeller Brothers Fund Western Balkans Program on local sustainability development planning with the municipality of Ulcinj, Montenegro.

Ms. Millonzi holds an MA in Food Culture and Communications from the University of Gastronomic Sciences, founded by Slow Food International. She also holds a BA from the University of London in Social Anthropology and International Development and was a 2007 Fulbright Fellow in Italy.
Katharine Pearson Criss, Vice President, Center for Rural Strategies/Founding Executive Director, East Tennessee Foundation
Katharine Pearson Criss is the founding executive director of the East Tennessee Foundation, which serves 24 counties that are mainly rural. In 1995, at the invitation of the Ford Foundation, she traveled to Kenya for the first time to help Kenyan leaders explore the possibility of establishing their own community foundation. Ms. Pearson Criss later became the Ford Foundation's representative for Eastern Africa, where she focused on helping build community philanthropy. Ms. Pearson Criss is also the former president of Appalshop, the Appalachian arts and media center based in Whitesburg, Kentucky, and was founder of The Play Group, Inc., a community-based arts organization and theater company.
Ms. Pearson Criss has served as a member of the National Advisory Board for Rural LISC, a member and chairman of the board of the Southeastern Council of Foundations, and a board member of Winrock International. She currently serves as a board member of Humanities Tennessee. Ms. Pearson Criss holds a bachelor's degree in English and a master's in theater from the University of Tennessee.
Piotr Trzaskowski, South East Europe Associate, European Climate Foundation
Piotr Trzaskowski focuses on the European Climate Foundation's activities in Southeastern Europe, especially non-EU countries. Previously, he coordinated the climate and energy work of the eastern European NGO, CEE Bankwatch Network, where he developed deep understanding of the energy scene in a number of post-communist countries as well as energy sector lending of the European public banks, the EIB and the EBRD. Prior to that, he cooperated with Polish and Georgian NGOs.
Mr. Trzaskowski holds an MA in International Relations from the University of Warsaw. He resides in Warsaw, Poland, where he is involved in local activism for food sovereignty with a network of food cooperatives and community supported agriculture schemes.